By Tina Games on January 21, 2015
Today, I have the great pleasure of being the host on Day 2 of the Virtual Blog Tour for author Carolyn A. Brent whose book, The Caregiver's Companion: Caring for Your Loved One Medically, Financially, and Emotionally While Caring for Yourself will be released on Amazon next week on January 27th.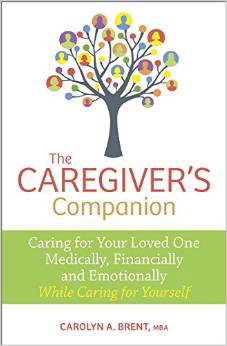 Carolyn A. Brent is a nationally acclaimed author, speaker, and caregiver advocate – and has dedicated her life to preparing caregivers and their loved ones who are facing end-of-life issues. Carolyn is the founder of Caregiver Story, a non-profit organization that provides free medical, legal, and wellness resources to the public.
Yesterday, Carolyn visited Callie Carling on her blog where they discussed a caregiver's self-care and overcoming self-guilt traps. You can read this dialogue here: Callie Carling – Cancer Goddess
As someone who lost my mother just three short years ago, I'm mindful of the important role of caregivers – and the impact that a caregiver has in shaping the final days of one's life here on earth. I'm also mindful of what's required of a caregiver, both energetically and emotionally. Many caregivers serve as confidants for their loved ones, creating safe and sacred space where thoughts and emotions can be exchanged with great love and care.
And because I feel so strongly about this special relationship, I've invited Carolyn to join me on my blog today to share her thoughts on the topic of legacy and transitioning – from the perspective of the caregiver.
Here's what she had to say with regard to this often under-valued, but highly-significant role.
—————
Tina Games:  I was recently a guest speaker on a grief healing telesummit were I spoke on the topic of "Embracing the Legacy of Your Loved One." Because caregivers have special relationships with those they care for, they have unique perspectives that can bring peace to families. From a caregiver's perspective, what do you believe is important in honoring a loved one's legacy?
Carolyn A. Brent: The most important gift to give a loved one is to — honor your loved one's wishes.  Yes, many caregivers do have a very special bond with their loved one (s).  Often their loved one will share a number of personal and heartfelt wishes in some cases with only their caregivers.  There are many types of legacies in honoring a loved one's life. The following are a few examples:
Building an organization or charity in the memory of your loved one.
Participating in an annual event in honor of your loved.
Producing a special video of your loved one's life.
Write a book (s) in honor of your loved one life.
Volunteering at an organization that represents a cause in the honor of your loved one's memory.
Designing a scrapbook using photos and heirlooms of your loved one.
Planting flowers in a special memorial garden, or a tree in the honor of your loved one.
Naming a person, place or an object after the name of your loved one.
Creating blogs, daily newspaper, website, or social media honoring the name of your loved one.
In 2007, when my father had a sudden and unexpected life-threatening emergency, I felt sad, depressed, and all alone in this Great Big World.  Once I reached out and got the help I needed to move forward — was when my life began to change.  I found myself enmeshed with thinking of all of the GREAT things my father taught me throughout his lifetime. I began reflecting on my memories of him, my hero, friend, and mentor. I had no idea his ministry of teaching and helping the sick, and disabled would have such a significant impact on my life.
Now, I am carrying the torch once carried by my father, William L. Brent, Th.D.,  I found that the healing of my grief began — when I focused on, and embraced the memories of the great things he taught me.  Today I share with others about my father's ministry, and life helping the sick and disabled. I feel my father's spirit with me every day every step of the way. For me, my father is alive, and his legacy continues to live forever.
All of the examples above were created in the honor of my father's (Dr. William L. Brent's) legacy.
Tina Games:  What can a family do to better prepare themselves for the transition into full-time caregiving? And what are some things to keep in mind when choosing a primary caregiver?
Carolyn A. Brent: First, I would like to clarify the definition of a caregiver. Law-Glossary.com defines a caregiver as the "person who is primarily responsible for looking after someone's health, safety and comfort." When speaking about aging adults, a primary caregiver steps in only when someone cannot fully care for himself or herself. A primary caregiver may be any selected family or nonfamily member, a medical professional in a care facility or a trained professional living outside the home.
Being a primary caregiver is a HUGE responsibility. A key question I ask potential caregivers is; have you considered how your role as primary caregiver will affect your life? Remember, the needs of your loved one will always come before your needs when you are the primary caregiver. You must always be prepared for the unexpected emergency.  Please take a close look at the following statistics from the Centers for Disease Control and Prevention (CDC) regarding caregivers located in the United States:
Out-of-pocket costs for caregivers are estimated to be $5,531.00 annually (2007).
At least a quarter of caregivers report having a difficult time balancing work and life.
More than half of caregiver's report that their health has gotten worse while caregiving.
Two-thirds of caregivers put off going to their own doctor because they prioritize their caregiving duties.
There are roughly thirty-four million unpaid caregivers helping someone over the age of eighteen (2008).
Now the BIG questions; are you prepared regarding the daily expense of caring for a loved one? Are you ready for the responsibilities? Do you have the temperament? Are you a patient person? Are you ready to give up your current life? Are you ready to be the primary caregiver? Are you caring for a loved one because of love? The list can go on and on regarding selecting the primary caregiver.
Regarding preparing for caring for a loved one now is the time to start having those crucial conversations about end of life with family. Why wait until there is a sudden and unexpected emergency? Now is the time! Caregiving should always be a family affair.  And remember, family is not always blood-relatives.
Tina Games:  Because caregiving can be emotionally draining and physically taxing, how can a family support the well-being of a trusted caregiver?
Carolyn A. Brent: Yes, caregiving IS emotionally draining and physically taxing. I will forever share with family members of the primary caregiver is to "make caregiving a family affair."
Ask the primary caregiver how can you help take some of the pressure off their daily responsibilities?
Are you aware that everyone including grandchildren can contribute to the health and wellbeing of the primary caregiver and the loved one being cared for?
Support the primary caregiver with your talents, love, time, and affection.
To help avoid caregiver burnout — you can surprise them with day spa treatments, a paid vacation, money, your help, and your unconditional LOVE.
 *For more details regarding how to support a family caregiver, please refer to The Caregiver's Companion- Chapter 1: When Should You Step In?
—————
I hope you enjoyed this blog interview with Carolyn A. Brent – and that you'll check out her book on Amazon when it launches next week on January 27, 2015.

AND… be sure to follow Carolyn tomorrow on the next stop of her Virtual Blog Tour. She'll be visiting with Kate Beddow, who will be interviewing her on a variety of subjects, including tips for staying healthy, loved ones accepting help, and transitioning back to living for yourself.
To visit that "stop" on the blog tour, go to: Kate Beddow – Growing Spirits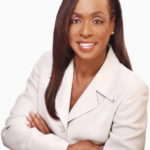 —————
Carolyn A. Brent travels throughout the United States, lecturing about the importance of adult siblings and their parents having what she calls "crucial conversations" in preparation for the end-of-life issues they may face. One of her special skills is helping families avoid being torn apart – and helping families come together as a much stronger family unit. As a result of her work, families have the opportunity to create the type of supportive, loving environment their parents need in order to depart this world with dignity. If you'd like to learn more about Carolyn and her fabulous work – and how it's benefiting caregivers across the country, please visit her website: Carolyn A. Brent
Book Trailer — The Caregiver's Companion: January 27, 2015 
The Caregiver's Companion

______
About Tina Games
Tina M. Games is the author of Journaling by the Moonlight: A Mother's Path to Self-Discovery (an interactive book with an accompanying deck of 54 journaling prompt cards). As a certified creativity and life purpose coach, and a gifted intuitive, she is the "Moonlight Muse" for women who want to tap into the "full moon within" and claim their authentic self, both personally and professionally. Through her signature coaching programs, based on the phases of the moon, Tina gently guides women from darkness to light as they create an authentic vision filled with purpose, passion and creative expression. She lives on Cape Cod in Massachusetts with her husband and their two children.
– See more at: http://moonlightmusepress.com/author/tinag/#sthash.D6bkCURc.dpuf